Background
More than ever, people and countries everywhere rely on the United Nations to rise to the challenges of the COVID-19 pandemic – a human crisis. The Secretary-General has emphasized that the creativity of the response must match the unique nature of the crisis – and the magnitude of the response must match its scale. 
Moving ahead on the Decade of Action for SDG implementation1, the recovery from the COVID-19 crisis is an opportunity for governments and stakeholders alike to Build Back Better their societies. The SDG Acceleration Actions online database is a tool to help inspire and mobilize actions around the world to promote the implementation of the SDGs, as well as build resilience and bring inclusive recovery in the context of new realities post COVID-19, so that the global economy, planet and people we serve could emerge stronger together from the crisis.
Submission of national acceleration actions
Selected SDG acceleration actions will be highlighted at the 9th ARFSD and may also be presented at the event. To showcase an SDG acceleration action, kindly complete the form provided below:
HIGHLIGHTS 
A total of 98 Acceleration Actions located in Africa have been published. The majority of actions (80%) aim to address multiple SDGs leveraging interlinkages, while 20% of initiatives focus on addressing one SDG. Of the 98 registered actions, SDG 1 has mobilized the largest number, followed by SDGs 5, 17, 2, 13, and 4.  With regard to country composition, submissions have been received in the region from countries such as Morocco, Uganda, Egypt, Ethiopia, Zambia, and Serra Leone.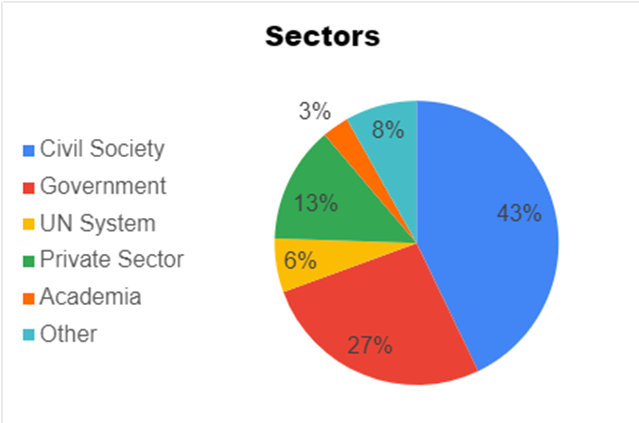 Every action counts. We look forward to your submissions of SDG Acceleration Actions to deliver a transformed and prosperous Africa through the 2030 Agenda and Agenda 2063 in the coming decade. 
UN SDG Acceleration Actions is available at: 
https://sdgs.un.org/partnerships/action-networks/acceleration-actions
New SDG Acceleration Actions can be submitted online via: 
https://sdgs.un.org/partnerships/acceleration-actions/register
Documents
Information Brief on SDG Acceleration Actions