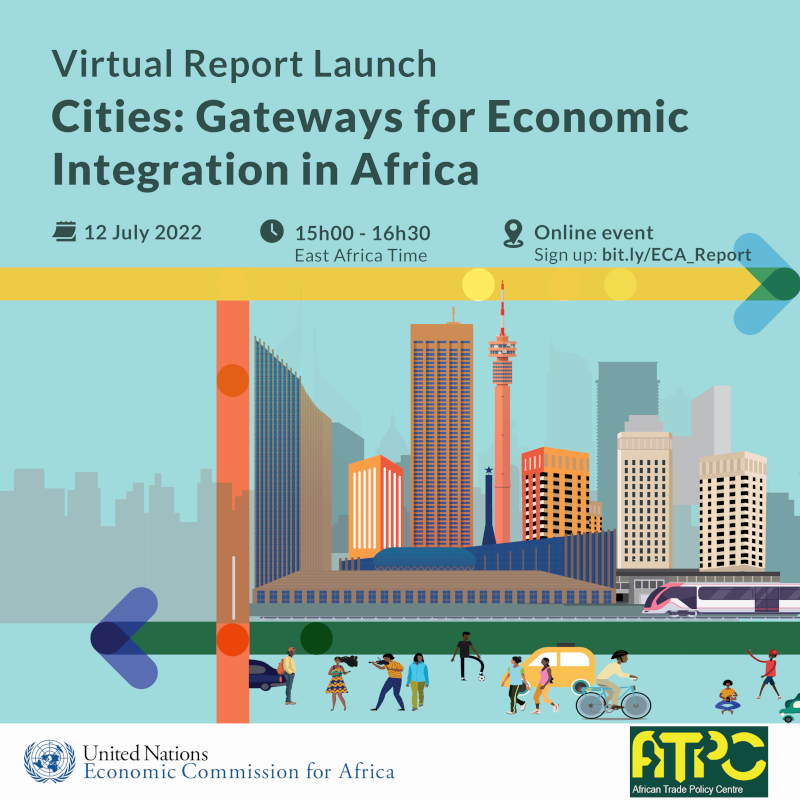 The United Nations Economic Commission for Africa (ECA) has the honour to invite you to the virtual launch of its report, entitled Cities: Gateways for Africa's Regional Economic Integration.
This is the first piece of extensive research to examine the linkages between Africa's rapid urban transition and regional economic integration through the African Continental Free Trade Area (AfCFTA).
At the launch event, the key findings and policy recommendations of the report will be presented and discussed with policymakers and leading experts from the continent.
The virtual event will be held on 12 July 2022 from 15h00 to 16h30 East Africa Time.
Register now to attend.
For further information, please email us at marios.pournaris@un.org.
---