Co-chairs of the Board
President Paul KAGAME


Paul Kagame is the President of the Republic of Rwanda. He is also serving a one-year term as Chairperson of the African Union, and has been leading the institutional reform of the African Union since 2016. Beginning in 1990, as commander of the forces of the Rwandan Patriotic Front, he led the struggle to liberate Rwanda. The RPF halted the Genocide against the Tutsi in 1994, which claimed over a million victims. The hallmarks of President Kagame's administration are peace and reconciliation, women's empowerment, promotion of investment and entrepreneurship, and access to information technology, a cause he also champions as Co-Chair of the Broadband Commission for Sustainable Development.

Prime Minister Abiy AHMED


Abiy Ahmed (PhD) is the Prime Minister of the Federal Democratic Republic of Ethiopia. He is also the Chairman of the ruling Political Party in Ethiopia, the Ethiopian People's Revolutionary Democratic Front.Sworn in as the Prime Minster in April, 2018, he has made national unity, peaceful co-existence, shared growth and regional integration a central theme of his administration. He has rich and wide-ranging experience serving at the government in different roles. While serving at the Ethiopian National Defense Force, he rose to the rank of Lieutenant Colonel. He has also served as Minister of Science and Technology, founding Director of the Information Network Security Agency and founder and Head of the Science and Technology Information Center in Ethiopia.

 

 

 
Members of the Board
Rebecca ENONCHONG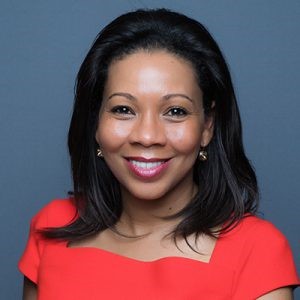 Rebecca Enonchong is a Cameroonian born technology entrepreneur and also the founder and CEO of AppsTech. She has worked for organizations including Inter-American Development Bank and Oracle Corporation. She founded the company AppsTech, which is now global provider of enterprise application solutions. In 2002, The World Economic Forum of Davos, Switzerland named Enonchong a Global Leader for Tomorrow (GLT). In 2013, Enonchong was recognized as a finalist for the African digital woman award. In March 2014, Forbes listed her as one of the '10 Female Tech Founders to Watch in Africa'. She is Board Chair of Afrilabs, a panafrican network of over 50 innovation centers and also sits on the UK Department for International Development's Digital Advisory Panel. 
William FORD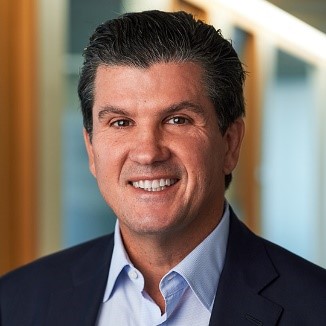 William Ford is the CEO General Atlantic, a leading growth equity firm, since 2007. In addition to his role as CEO, Ford is chairman of General Atlantic's Executive Committee and is a member of the firm's Investment and Portfolio Committees. He serves on the boards of General Atlantic portfolio companies. He previously worked at Morgan Stanley & Co. as an investment banker. He also served as a Director of SSA Global Technologies, Inc. from 2003 to 2005, NYSE Holdings LLC from 2005 to 2009, Envoy LLC since 1996 and CMEG NYMEX Holdings Inc. since 2006. He has vast experience investing in and helping to build leading growth companies. Ford was ranked 5th on Forbes Midas List in 2009 6th on the same list in 2008. He serves on various boards including being chair of Rockefeller University. Ford holds an M.B.A. from the Stanford Graduate School of Business in 1987 and a B.A. in Economics from Amherst College in 1983.
Eric JING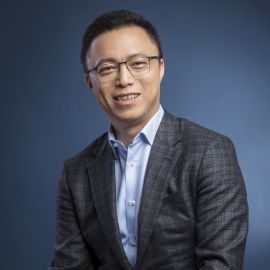 Eric Jing has been Ant Financials CEO since October 2016 and its Executive Chairman since April 2018. Jing held various management positions at Ant Financial, including Chief Operating Officer prior to becoming CEO. He also served as CFO of Alipay and in other leadership positions at Alibaba Group. Before joining Alibaba in 2007, Eric was CFO of Pepsi-Cola Guangzhou and held various management positions at Swire Coca-Cola. He serves as a senior consultant of the World Bank's Identification for Development. Eric holds a Bachelor of Engineering degree from the College of Economics & Management at Shanghai Jiao Tong University and an Executive MBA from the Carlson School of Management at the University of Minnesota.
Cina LAWSON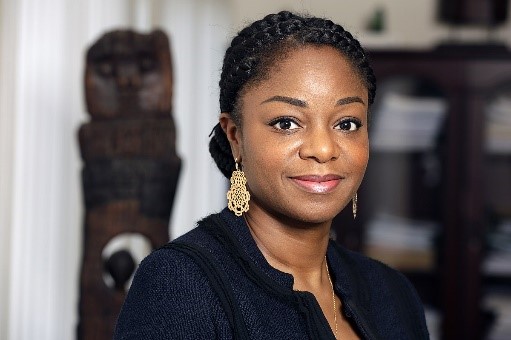 Cina Lawson is the Minister of Post and Digital Affairs in the Republic of Togo. She works actively on issues related to digital transformation, youth empowerment and a variety of innovation-driven projects in Togo and across Africa.
Cina is leading Togo through an inclusive and profound transition to the digital economy. She is a vocal advocate for new and unconventional solutions leading to the financial inclusion of underserved populations. She started her career as a consultant specializing in telecommunications policy and regulation at the World Bank in Washington DC. She then worked for Alcatel-Lucent in Paris before joining Orange's Business Development Department in New York City. In 2012, Cina Lawson was elected a "Young Global Leader" by the World Economic Forum in Davos. She is a graduate of the Institut d'Études Politiques de Paris (Sciences Po) and holds a Masters Degree from Harvard University's Kennedy School of Government
Nandan NILEKANI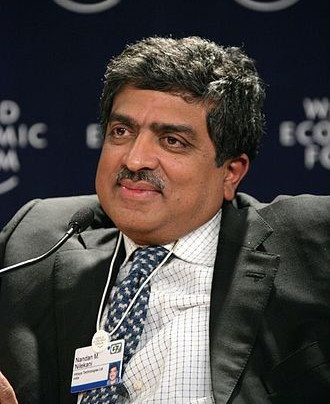 Nandan Nilekani is an Indian entrepreneur, bureaucrat and politician. He co-founded Infosys and is the non-executive chairman of Infosys. Nilekani is credited with building Aadhaar, India's identity card scheme, while chairman of the Unique Identification Authority of India. For over two decades at Infosys, he held various posts in the company such as managing director, president, and chief operating officer. He was the CEO of Infosys from 2002 to 2007. He was the co-chairman of the board of directors of the company from 2007- 2009. He is part of several advisory boards including the World Economic Forum Foundation and the Bombay Heritage Fund.
Amel SAIDANE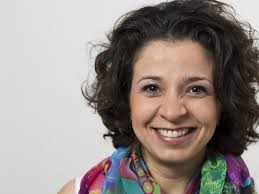 Amel Saidane is the president of Tunisian Startups, the association giving a voice to the Tunisian startup ecosystem. She is a management consultant specialising in business strategy & digital transformation. Prior to this, she worked with some of the largest multinationals (Microsoft, Siemens, Nokia Siemens). She is an innovation and digital transformation activist acting as Tunisia's ambassador for Digital Arabia Network and also a member of the BMW Responsible Leaders Network. Saidane is an engineer in electro-technics, qualified from the University of Hannover, Germany, she also holds a Master's in Business in Digital economy from the University of Maryland.